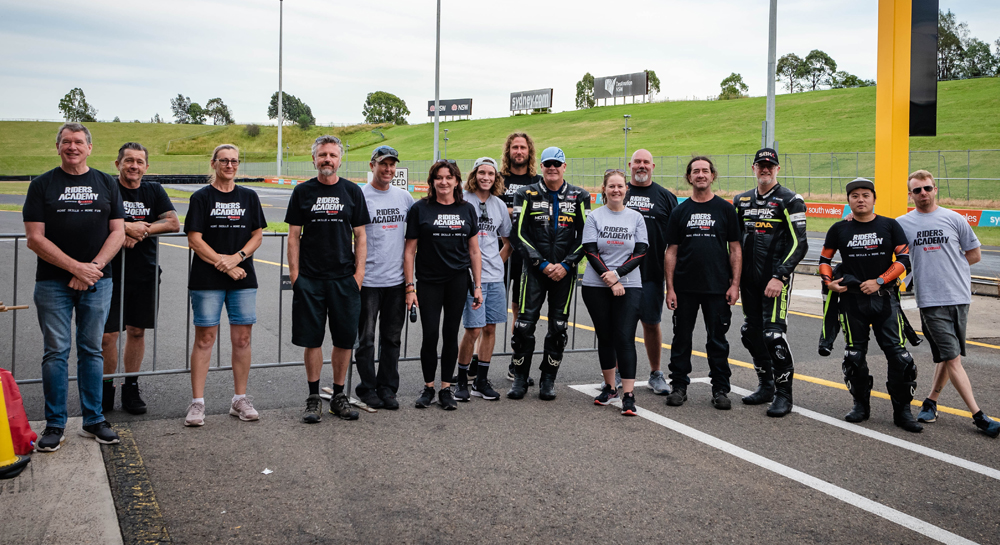 Mission & History
We are Rider Training: Evolved. Our mission at Riders Academy is to Turn ordinary people into extraordinary riders.
Why chose to ride and train with us?
We use a proven methodology of coaching that will improve your riding
A powerful coaching tool using on track camera footage taken by your coach
A number of circuit locations, including the unique GP and South Circuits at Sydney Motorsport Park
We provide a safe environment to practice your skills and play your sport
A team of talented and experienced coaches, some with International qualifications
On track. Off track. Classroom sessions
Graded progression of growth
An ego-free, inclusive, and supportive community.
At Riders Academy, we explain the theory, then we get down to having some serious fun, while building confidence and ability. During your on track session your coaches will ride with you, video shadowing. Post-session, we hit the classroom to review footage, analyse performance, personalise advice and answer the questions that will develop your riding.
Our curriculum will see you skill up in a safe environment and step through our graded four tier group system. We'll challenge your skills but ensure your never pushed too far out of your comfort zone, while giving the tools to step up and find your flow to reach the next level. It doesn't matter if it's your first time on track or your 100th, we'd love to welcome you into our community of street and track riders.
All riders. All bikes. All levels. Listen, ask, learn, ride. Evolve.
It's a simple equation: More Skills = More Fun
We can't wait for you to join us.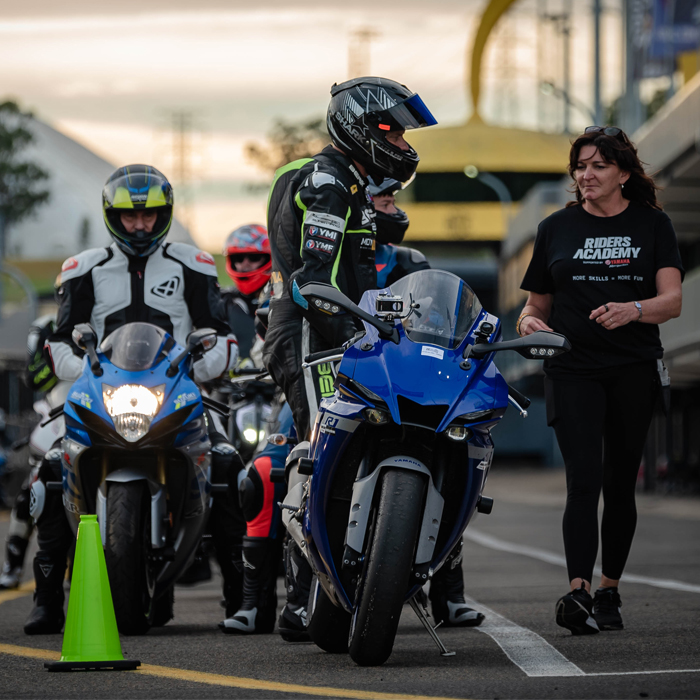 Partners
Riders Academy is powered by Yamaha.
We ride on a beautiful fleet of Yamaha Motorcycles including:
R1M, R1, R7, MT10SP
Our tyres are Dunlops and our gear is supplied by Shark and Bering.
We are the experience partners of Sydney Motorsport Part for motorcycle riding training.
We are located at Turn 1 of the iconic Sydney Motorsport Park.