We will reduce your risk riding on the road by training and practising the correct and intuitive reaction to simulated real world rider hazards.
This Course Will Cover
All our courses are skill based and it does not matter which course one takes - the rider focuses on the skill imparted at the course and works at their own pace. The day is about practising the skills of that level under the guidance of the coach.
Course Format
6 * 20 minute classroom session
6 * 20 minute track sessions
On track Coaching
Offtrack coaching
Video Shadowing
Why do
track

SKILLS with us?
Safe Environment
Highly competent coaches
Become part of the community
What to wear?
Motorcycle leather one-piece suit or 2-piece leather jacket and pants which zip together (no textile clothing allowed)
Leather motorcycle gloves that cover your wrists (no exposed skin)
Full-face helmet of minimum Australian Standards or equivalent
Full height leather motorcycle boots which overlap the leather pants (no exposed skin)
We recommend that all riders in all groups wear a back protector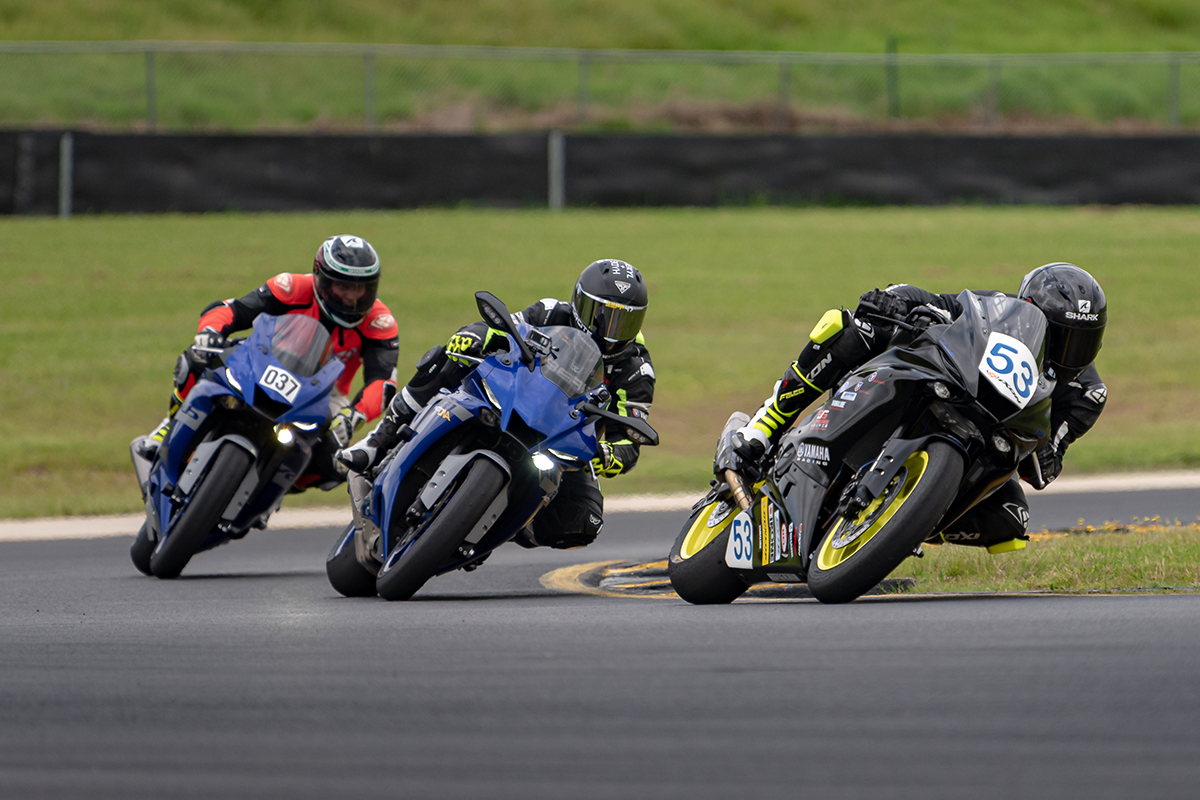 Introduction to track (White Group)
This course is designed to improve your skills on track around vision, lines and reference points. Whether you are an experienced rider or a beginner, these are skills that need to be learnt and polished.
Intermediate (Yellow Group)
This course is designed to polish skills around Body position and braking.
Fast Riders (Green Group)
The riders in the group practise skill around corner entry. Corner exit, Advanced Body position and braking.
Advanced (Red Group)
The red group is designed for riders who are looking to learn skills around race craft and this could be race starts, overtaking amongst others.
Upcoming
track

SKILLS Events